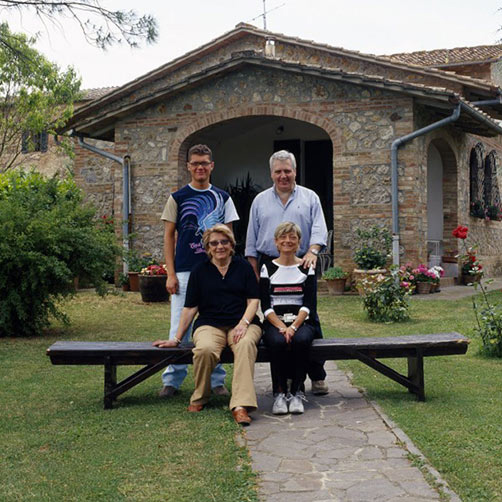 Our Tradition family tradition since 1872
Mrs. Laura Bicchi, an expert in the sector, is still carrying out the family tradition which, since 1872, has always dealt with wine-making, by directly managing this business through innovative and sometimes courageous choices as well as always having respect for traditions and the territory.
This is the kind of spirit which founded POGGIO CONTE, a small business that runs about 5 hectares of vineyards in Montalcino that were transferred through a free concession to use TENUTA DI SESTA (property) where, however, all the wine making and wine packaging takes place.
POGGIO CONTE is a small boutique that offers three of Tuscany's jewels, BRUNELLO DI MONTALCINO, ROSSO DI MONTALCINO and l'IGT Toscana Leggenda, with respect for the tradition and land on which these great wines are produced and which represent its highest expression.